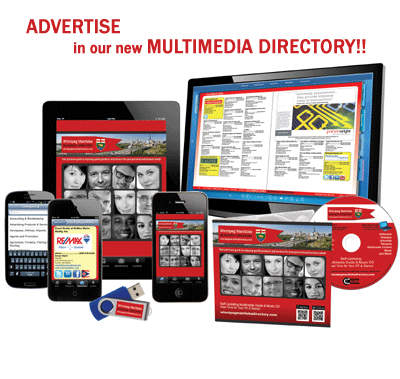 Increase Your Business Connections with the New Winnipeg Manitoba Business Directory
Welcome to the 2019 edition of the Winnipeg Manitoba Business Directory, your local guide to enjoying - and showcasing - quality products and services for your personal and business needs.
Resolve to increase your business connections this year: With Winnipeg as its economic base and regional centre, the Manitoba region supports a strong and diverse economy based on natural resources, transportation, trade, education, manufacturing, healthcare, technology, energy, and tourism.
This guide is all about creating connections — helping local businesses improve their visibility, reach and retention throughout the region, and ensuring that prospective customers can find those businesses, so that everyone can locate the quality products, services and partners they need.
Available online, on mobile apps and on self-updating CDs & USBs, the Winnipeg Manitoba Business Directory is a dynamic, social-media enabled and searchable directory, designed to provide maximum visibility. We encourage you to use it as a connection to your next purchase or customer — and we encourage you to reciprocate by doing business with fellow Winnipeg and Manitoba companies.
The directory is distributed via our extensive network, reaching Manitoba's private sector composed of tens of thousands of employers, their hundreds of thousands of employees, and both local and non-local business people who turn to the Winnipeg Manitoba Business Directory for information about doing business in the region. The directory is also open and freely accessible to the general public, ie the 1.3 million residents of Manitoba.
Learn more about advertising opportunities on this site. Or contact us for further information.